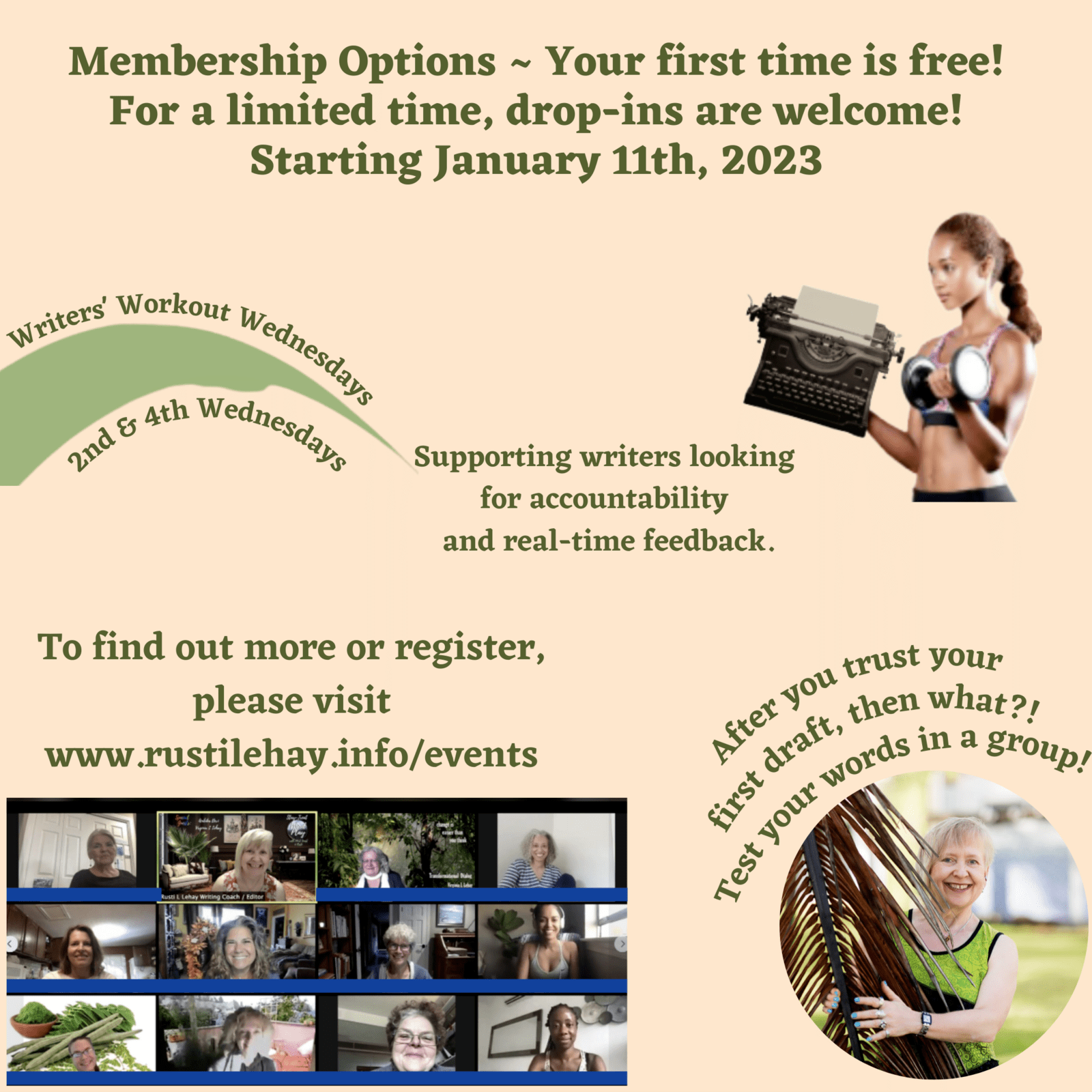 Brand New Opportunity for Writers:
Writers' Workout Wednesdays!
Perfect for authors looking for encouragement and accountability to complete their books, or meet deadlines for other writing projects. Great for writers who are fatigued going it alone. Receive valuable feedback and encouragement during the editing/revision process before sending it off to agents, before testing the market with your virgin copy, or hiring an editor to do a complete overhaul.

In this structured group, every writer will learn from each other's equally allotted time of sharing and feedback, writing techniques and skills will be reviewed, resources will be shared, and most importantly, writing can be a group thing, instead of solitary drudgery.

Just like weightlifters need a spot in the gym to lift beyond their capacity to grow their muscles and push past plateaus, writers need friendly listeners to spot gaps, the need for transitions, and to confirm where the writing captivates, intrigues and draws readers to the content. Ask me more or click here to fill out a multiple choice form sharing your interest and questions.
Six-month commitment is Cdn $51.97/month, Monthly Cdn $55.97, Drop-in CDN $33 (Participants limited to 8. Drop-in option is dependent on availability .